200 HR Yoga Teacher Training
Foundation Level Embodied Flow Track
Taught by Embodied Flow ™co-creator Tara Judelle
Our signature 200h Embodied Flow™ Foundation Yoga Teacher Training is for everybody longing to embark on the journey back to their essential Self. Whether you wish to teach yoga or simply deepen your personal practice, this path is a reset, designed to reconnect into the felt sense of our numinous human existence. Wherever you go from there will follow a compass with a true north that is authentically You.
For 28 days we will immerse together into the landscape of yoga physically, philosophically, and energetically. We cultivate the skills of teaching, learning to communicate and transmit the depth of information and experience acquired. You will hone your intuition, power, and creativity as you develop skill and comfort in your role as a teacher - for others and yourself.
The Embodied Flow™ 200h Foundation Yoga Teacher Training provides a comprehensive introduction to the philosophy and methodology of yoga from an Embodied Flow perspective. Based on the technologies of asana, embodiment practices, pranayama, meditation, non-dual tantric philosophy, and free movement, we focus on a process of self-inquiry, self-discovery and transformation, allowing students to experience their own unique journey in the Living Art of Yoga. This approach prepares you to lead others on the path with skill and authenticity.
As graduates of an Embodied Flow 200h training you will develop your unique strengths such as:
Finding your authentic expression as a human and as a teacher
Create inspiring and meaningful classes from your own embodied experience

Cultivate the skills to see yourself and others in their wholeness

The ability to clearly articulate and relay philosophy

Lead students through an exciting and energy-filled practice

Provide comfort, support and a safe space

Create an environment for reflection and healing

Identify and assist alignment challenge

Guided in depth meditation
Today, there are many many "yoga teacher trainings", a title that does not accurately indicate the depth of our offering. In our years of offering trainings we have observed that the best teachers are those who are able to fully embody the teachings. The interest and intention of this training is to provide the technology for that embodiment. If the student wishes to become a teacher, this is a vitally important piece. If a student wishes to examine his or her life through the lens of life's full potential and alignment in that potential, Embodied Flow is a methodology for that.
Be forewarned: things in your life will change.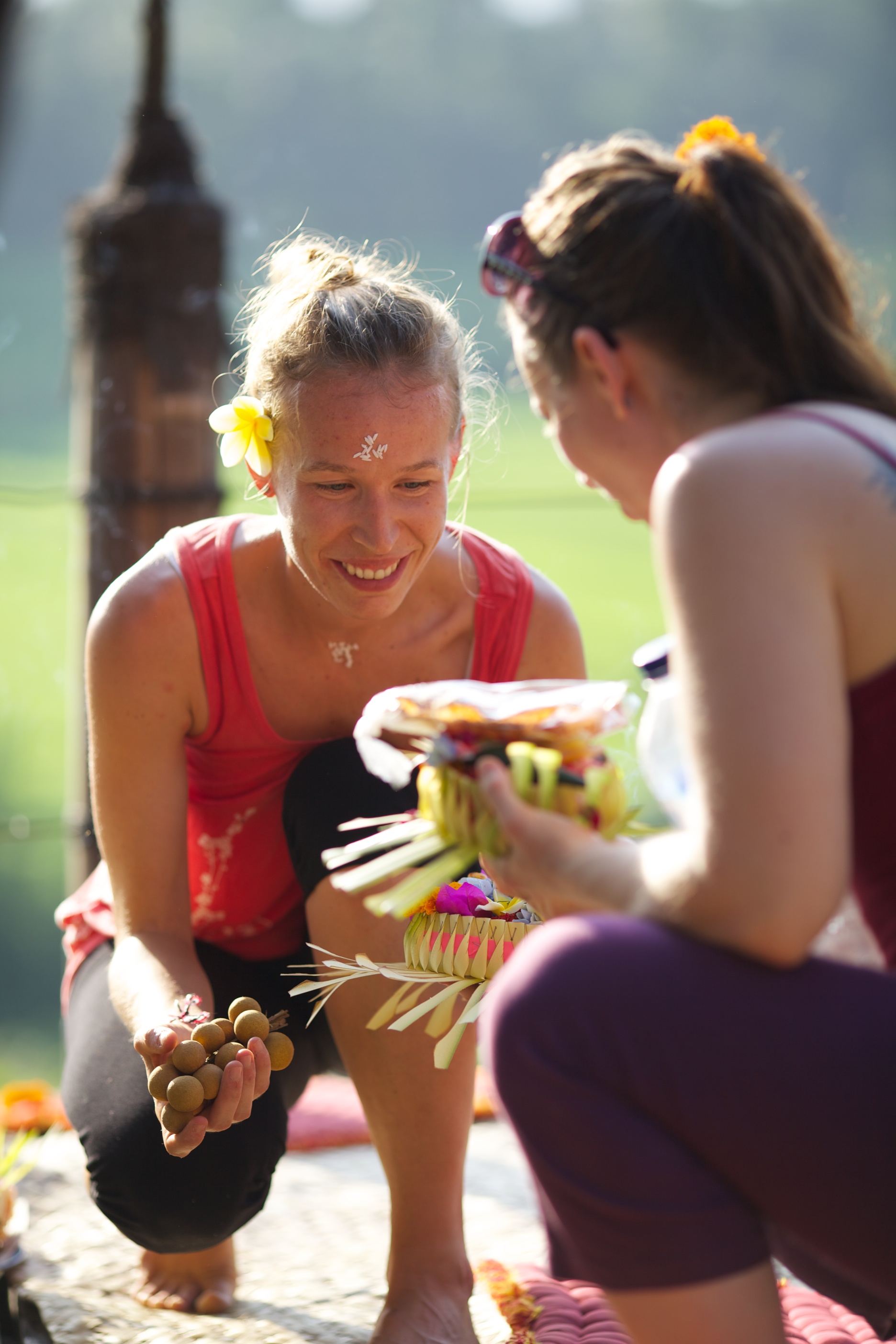 Curriculum
This training provides the hours required for registration with Yoga Alliance for the RYT 200® as well as certification with the Embodied Flow School of Yoga 200-hour Foundations.
The Embodied Flow 200h Foundation Training will cover:
• Foundational alignment for Embodied Flow asana, integrating developmental and anatomical pathways in relationship to gravity and space.
• Embodiment Practices inspired by Body Mind Centering® – tapping into the felt sense of different systems of the body: skeletal, organ, endocrine, muscular, developmental, nervous system in order to gain awareness, registry and resonance of these systems.
• Embodied Anatomy & Physiology.
• Pranayama and Meditation to support our embodiment practices.
• History and Philosophy of Yoga, including foundational non-dual tantric philosophy and classical texts such as the Yoga Sutras and Bhagavad Gita.
• Teaching methodology and skillful language to safely guide students.
• Meaningful and inspiring theming.
• Creative sequencing.
• Observing, demonstrating and assisting.
•Awakening your authentic voice as a teacher.
Daily Schedule
Every day we will start with meditation, contemplation, pranayama, mantra, and journaling. After a small break, we move into asana and free movement practices before we gather for a delicious nourishing brunch. The afternoon sessions vary between anatomy labs, philosophy lectures, teaching practices, discussions, partner work, and movement.
Our daily schedule may vary based on the needs of the group.
Please note: the first day will commence at 2 pm, and the final day will finish around 12 pm.
7:00 - 8:15am Pranayama, Kriya, meditation, contemplation

8:15 - 8:30am Break

8:30 - 10:30am Practice

10:30 am - 12pm Brunch

12:00 - 3pm Lecture/Lab

3:00 - 4:00pm Break

4:00 - 6:30pm Lab
As a center dedicated to healing and renewal, The Yoga Barn provides a lush and inspiring environment for the nourishment of body, mind and soul right in the center of Ubud, Bali and is the perfect container for our 200 hour training. Launched in 2007, The Yoga Barn is known to be one of the largest retreat centers in SE Asia. Created by its founders for the sole purpose of bringing together community and giving back to the island of Bali, we are honored to return to this special place year after year.
Pricing
PLEASE NOTE- This training is non-residential, students need to book their own accommodation
EARLY BIRD RATE (Tuition and Daily Brunch) Must be paid in full by April 21st, 2020) - $3700 USD
STANDARD RATE (Tuition and Daily Brunch) Must be paid in full by July 21st, 2020) - $3850 USD
The Rate includes:
Daily organic organic & nourishing brunch
In-depth teacher training manual

30-minute one-on-one sessions with Tara & mentors to support you on your journey

Special rates at The Yoga Barn Garden Cafe, Kush Ayurvedic Spa & Bali Spirit Shop

A growing network of international students and teachers and a thriving graduate online community for ongoing support after the training

Certification from 200 Hour Embodied Flow International Yoga Alliance valid for teaching internationally
Space is limited and acceptance is by application only.
$1000 USD Deposit is due up on acceptance to reserve your spot in this yoga teacher training. Deposits are non-refundable and are part of the overall tuition. After the above payment date, full payment for new registration is due immediately.